Woman Taking Selfie Falls To Her Death Near Lake Tahoe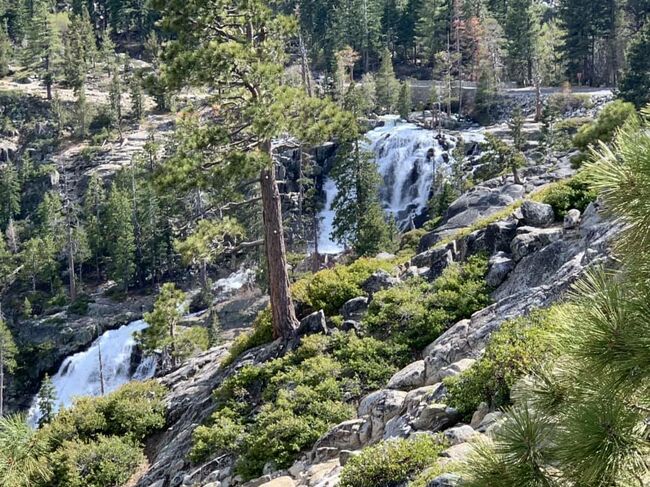 A woman in northern California died on Friday after she reportedly lost her footing and fell while taking a selfie near Lake Tahoe's Emerald Bay.
According to a Facebook post from the North Tahoe Fire Protection District, the woman died at Eagle Falls, where a 150-foot waterfall overlooks Lake Tahoe. The unidentified woman was too close to the edge where there is no guardrail to block access to the steep terrain, department spokeswoman Erin Holland said on Saturday.
"Crews from the Tahoe Truckee Regional Rescue Team responded to Eagle Falls in Emerald Bay to recover the body of a young woman who was taking photos at the falls, lost her footing and went over," the department wrote in its release. "Please avoid the area while emergency personnel complete the investigation.
The water feeding the waterfall overlooking Lake Tahoe has been moving extremely fast, thanks to snowmelt from record snowfall in the Sierra Nevadas over this past winter.
"This is a sad reminder to be cautious when taking selfies and other photos in dangerous areas," the department added in its post. "Don't underestimate the power of waterfalls, rivers, and cold water temperatures."
Photo: North Tahoe Fire Protection District