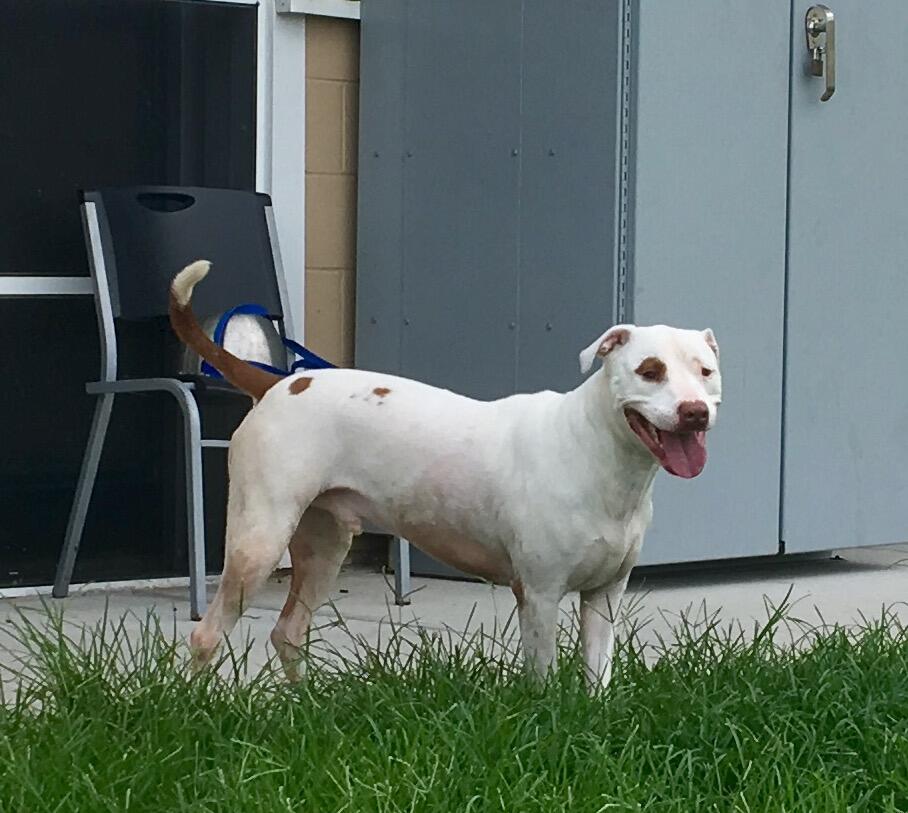 Meet Calvin!
I am a 2-year-old Pit Bull/mix who was wandering around for awhile until I decided to make a break for it and jump in someone's car. I needed to feel safe and this was my chance to do so. When I first arrived at the Humane Society I was scared and absolutely petrified. The nice people here would take time out of their day to sit with me and share their lunch. As you can guess lunch time is my favorite time of the day! It took a few weeks, but I eventually became myself again and now everyone gets to see my movie star smile. I am housebroken, get along with other pets, I know sit, and I love pool time. Maybe one day I will make the Olympic Swim team. I am a big baby who deserves the chance to be a part of your family. I will love you forever!
Please visit the Humane Society of St. Lucie County for more details.
Here are more photos!